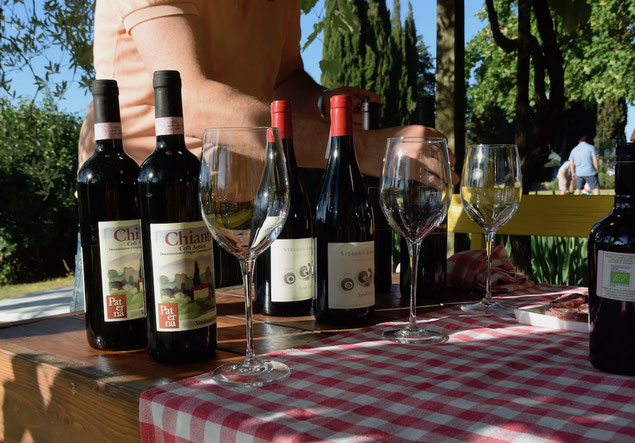 Whatever your opinion about wine would be, you can not miss to have a glass during your Italian journey, even better if combined with matching food. Here three options how to enjoy wine during your Tuscany experience, according to your taste, interests and enology knowledge.
.   1   >>   Local   Wines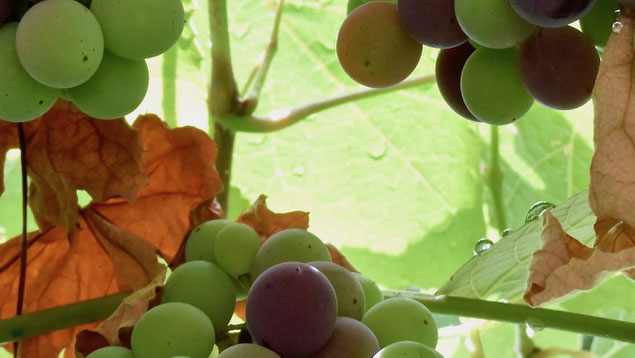 If your choice fell on everyday wine, you will be surprised by the value for money. The reason for the affordable price sits on two main factors; The local production, which avoids important distribution costs like shipping, customs, taxes, advertising and the short or medium ageing, which quickly releases the wine on the market with no claim to be a structured product. The average price for 0,75 lt. in a deli shop or supermarkets, is around 6 to 7 € for reds and 4 to 5 € for whites. In a Mescita shop these prices can drop around 3 to 4 € for reds and 2 to 3 € for whites, per litre.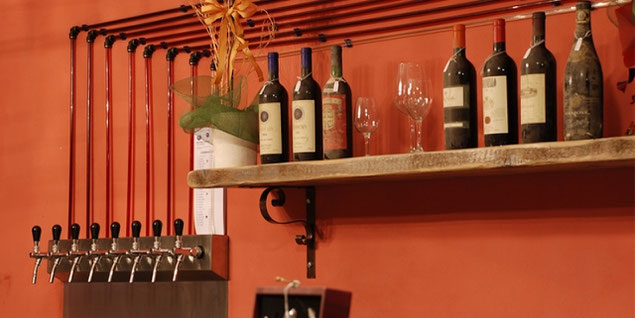 Mescita is an old fashion shop relaunched in 2000 with new rules and upgraded systems, where you can purchase wine in bulk. Prepared in advance or directly spilled on demand from large demijohns into regular bottles, which you shall buy first time and then refill if you like. The handiest Mescita to Villa Casafredda is, in less then a kilometre, in Ceciliano Village.
.   2  >>   Top  Range  Wines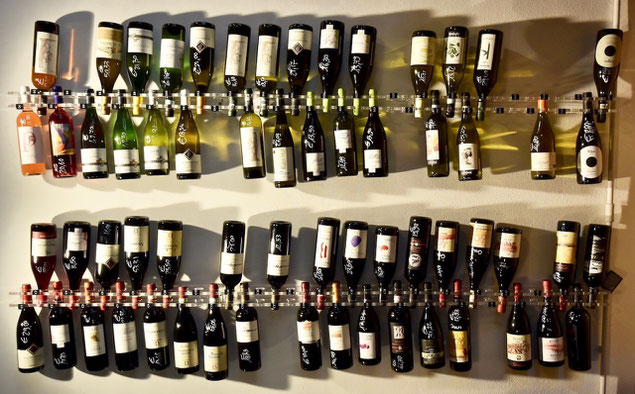 If you have a sophisticated enologic knowledge and your target is the top range of Tuscan and Italian wines, you shall go for Enoteca shop; where expert enologists will introduce you to vine varieties, blending, ageing, food matching and peculiar procedures of each label they propose. In Arezzo there are two options we feel confident to recommend for a visit in store or a tasting to be held in Villa Casafredda.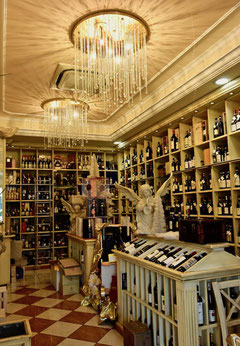 Charleston is a classy Italian Coffee Bar and the oldest Enoteca in town, opening hours from breakfast to aperitif. In September 2002 was reviewed on WineSpectator Magazine by James Suckling, since then they consolidated their overseas selling mainly to north Europe and USA ...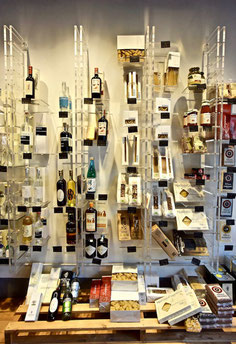 Federico and Francesco decided to use their knowledge, developed in  decades of experience in the field of food and wine, opening a little Enoteca, bistrot and wine bar; Vineria-al-10. Designed to put yourself comfortable for an aperitif, a main course or a drink after dinner ...
.   3   >>   Wine  Tasting  Tour
If in addition to enjoy good wine, you are curious to walk where the vines are grown, meeting producers and visiting cellars, we have no doubt about what to suggest. Considering the handiness from Villa Casafredda, one hour driving, the quality of the top product, Vino Nobile, and the amenity of the location, we recommend: