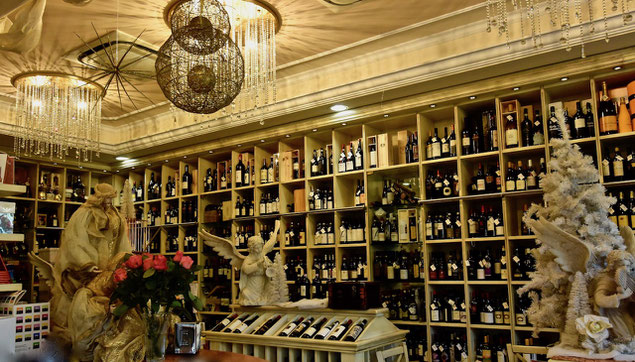 Charleston is a classy Italian Coffee Bar and the oldest Enoteca in town, open from breakfast to aperitif time. In September 2002 was reviewed by James Suckling on WineSpectator Magazine, since then they consolidated their overseas selling mainly to north Europe and USA ...
The 60s have been a time of transformation and change in social habits. One of those which have been drastically reduced was the old custom to buy wine in bulk or demijohn, in favour of the new bottling fashion. The 0,75 litres size bottle was in fact perfectly answering to a new demand of purchasers, orientated to quality and variety, instead than quantity. An other effect of the new packaging size was to pull wine selling out of traditional cellars and groceries, to be absorbed from new store categories, first from all Enoteca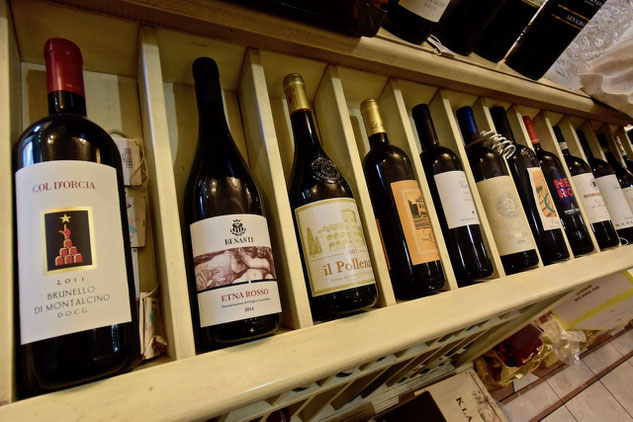 At the time Lucio Mearini was a young entrepreneur, with a growing family, running in business with a breakfast coffee bar. He was very impressed by the new fashion of bottled wine and he strongly believed it would become an habit; so Charleston Enoteca was born. He kept going upgrading the premises through decades, with elegance and the great help of his sons, whom share with him the same passion for wine, spirits, refined food and beauty. Stefano and Paolo are perfect hosts, with a warm welcoming, brilliant conversation and a deep knowledge of the range of wines they propose. Regularly they organise tasting and presentation (also in english language) of new entry and cornerstones of their cellar, which nowadays reached the remarkable amount of 35000 bottles with 6000 exposed labels in store.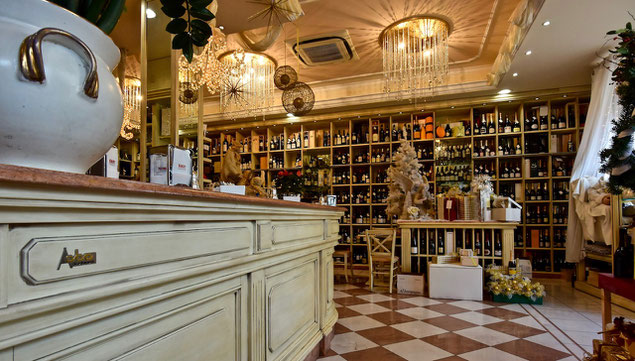 Beside a fine Enoteca shop, Charleston is still an ideal breakfast Coffee Bar, where the same care and attention put into the wine cellar composition, it's also dedicates to coffee blends made with best beans from all over the world. Most important, it gets the touch and the atmosphere for a classic Italian breakfast, which is generally made of espresso or cappuccino with a sweet pastry, to have standing at the bench, chatting with barista and other customers or sitting at one of the cozy table, reading news.
The days goes on and an other rushing time in Charleston is getting close; aperitif time. Here Mearinis serve several wines by the glass, matching with appetizers and finger food, an enjoyable way for an every day tasting of a smart portion of their proposal. Also they prepare professional cocktails and, if you like gin & tonic, we recommend you to try it at Charleston, their artisanal Gins list and range of tonic waters will surprise you, as the rest of their stunning high quality spirits selection.
Charleston is located just out of the city walls, easily reachable from Villa Casafredda by car and served by front street parking spaces.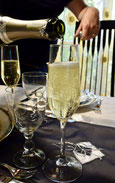 Whatever is your opinion about wine, you can not miss to have a glass during your Tuscany experience, even better if combined with matching food. Here three options to enjoy wine during your Tuscany experience, according to your taste, interests and enology knowledge READ MORE